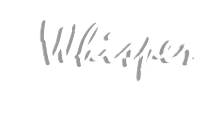 This is a pre-release Beta test version. We recommend that it only be downloaded and installed if suggested by Whisper Support or if you are experiencing the problems addressed by this beta. Keep in mind that this beta may also include new features which might affect what you are used to, or may introduce new bugs. Note that any new features might not be fully implemented at the time the beta was uploaded, or may not end up in the final release.
WhisperReporter Beta Pre-Release
Changes since the last release that are included in this beta version:
Added a new style sheet manipulation option to the Formatting Wizard. WhisperReporter does not currently fully support style sheets, however, copying text from Microsoft Word, web pages or other sources might contain style sheet information that cannot be edited once pasted into WhisperReporter. In order to be able to change various style sheet settings, we added this option in the formatting wizard.

Formatting Wizard can now be applied to all topics in the selected chapter or the top level book in the currently opened report or template.

The two WhisperReporter built in camera tool selections will no longer suspend the image folder monitoring when the tool is closed. This is now consistent with the Microsoft camera selection.

Improved Inspector ID consolidation tool, including the ability to delete an inspector option and to choose between the local or connected database.

Report ownership now references the license-unique inspector ID instead of referencing the installation-unique Inspector ID.

Added an F2 button (RapidRemark AutoPaste) to the tablet toolbar.

Now you can select multiple reports in the Browse window in order to delete multiple reports at one time or to change report ownership for multiple reports at one time.

The DEL key can now be used to delete the selected object in the image editor.

Added a new feature to the Picklist construction for Comma: Last Separator. If specified, it will use this separator for the final selection. For example, if you specify a separator of a comma with a last separator as " and ", you will construct: "one and two" if only two items were selected; and "one, two and three" if three items were selected.

The Image Editor can now rotate certain JPG images that have meta data that previously prevented rotation.

Integrated a new image browser which fixes the standard browser's image preview problem.
Version 1.17.a13 - 20.5MB
May 17, 2017
Download Now